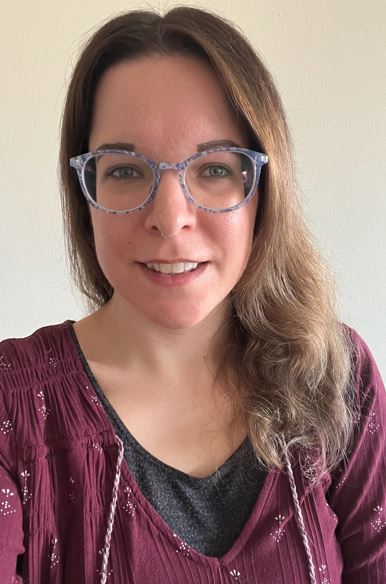 Carla Morgan has an extensive background in business management, program logistics, and the healing arts. She received her Bachelor's of Arts from FSU, has her Holistic Health Coaching Certification from IIN, and her Community Herbalist Certification from SkyHouse. Carla found a passion for wellness after a health scare that prompted her to find healing in alternative medicine. She has been working in wellness for 10 years and enjoys helping others to take control of their own well-being. She is a registered yoga teacher and sound healer, who loves to incorporate crystal singing bowls to aid in the relaxation of her students. Carla loves teaching all levels, but finds she enjoys teaching gentle and slow yoga to her students.
As the Office & Education Manager at Crossings, Carla helps with the day-to-day functioning of Crossings. With a calm demeanor and a determination to provide support to practitioners and clients around her, Carla is happy to guide you through your healing journey. Whether you're inquiring about our Services, interested in our Education Program, or just curious about our policies, Carla is here to make sure your questions are answered as best as she can.
On her days off, Carla loves to spend time creating stained glass pieces and herbal remedies for her online shop. If you want to take a peek at what is available, feel free to visit https://theglassapothecary.com/
If you ever have any questions or just want to say "hello," stop by Carla's office in Room 3.
To book a private yoga session with Carla, email officemanager@crossingshealing.com