Crossings NEW Education Program:   A Place where Conversation Lives
Are you missing connection and the value from sharing with others?
Has your Spirit struggled to get a foot hold, where is life going?
Have you lost the sweetness of your daily experience?
Join Crossings practitioners and guests for body-based conversations on Zoom
We extend an offering to you to join a Zoom group of interpersonal sharing and take part in a process we are finding so valuable.
Crossings is proud to present  ZOOM OFFERINGS!    See details below.
Meditative Card Night: A Playful Winter Solstice Celebration
Sunday, December 20, 2020
6:00 – 8:00pm EST
Via Zoom (live only)
We gather virtually on the eve of the winter solstice, marking together the longest night of the year in the Northern Hemisphere. We bring the light of our presence and share in the warmth of connection. This is an auspicious time to meditate on our own power, that which illuminates us from within and strengthens us as we face darkness.
Winter, according to Chinese medicine, is for turning inwards, contemplating the great mysteries of life, and resting deeply to replenish our energy reserves for what lies ahead. Many of us have been drawing heavily on these reserves to get through a most unprecedented year. This season is an opportunity to rejuvenate, reflect on our resiliency, and cultivate the calm quiet space needed to bring the cycle of life into balance.
In our gathering, we share a healing meditation focused on enhancing the energy of the season and connecting to the element of water for continued regeneration. Afterwards, we set our intentions for winter. We ask our inner wisdom to guide our hand as we playfully pick a set of oracle cards from online decks. The cards help point our attention to the resources that will guide us safely through the cold and dark months ahead. We take time to contemplate these messages and share our reflections with each other.
Together, we find the way towards our internal center of peace for a restful and restorative winter season.
Register now for the 4th annual Winter Solstice Celebration @ www.shiraozsinai.com/meditative-card-night.
Bonus: Sign up by Dec 14 for a downloadable Winter Yoga Nidra Meditation.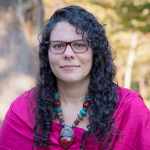 Shira Oz-Sinai provides instruction and guidance to individuals committed to self-care who wish to deepen the connection with their own wholeness for healing, balance, fulfillment, and well-being. An expert in the tools of acupressure and meditation, she offers on-demand one-on-one appointments and group events in a safe and relaxing virtual environment with the focus on living life with greater ease and a deeply loving friendship with self. She lives in Silver Spring, MD.
Learn more @ www.ShiraOzSinai.com.
Questions? Email Shira at shiraozsinai@gmail.com.
Eat Mindfully, Live Vibrantly Mindful Eating Program
Zoom Workshop
Wednesdays, October 21 – December 16 (No class on November25)
6:30 pm – 8 pm
Are you struggling with managing your eating habits in these challenging times? Are you searching for an approach to healthy eating habits that will be sustainable over the long-term? In this interactive and engaging class using the Am I Hungry?® Mindful Eating Program created by Michelle May, M.D., you will learn a viable model to reconnect with your body and regain control of your eating habits without relying on restrictive rules.  
In a supportive group environment, you'll learn:
How to be in charge of your eating instead of feeling out of control
How to use hunger and fullness to guide your eating
How to eat the foods you love without overeating or guilt
How to balance eating for nourishment with eating for enjoyment
How to resolve mindless and emotional eating
How to care for your body, mind, heart, and spirit
As part of this live, online course, you will receive:
Live, weekly 90-minute classes
Award-winning materials (including a book and workbook)
Access to the Am I Hungry? private participant web portal and forum
Daily inspirational emails and weekly workshop summaries
Guided mindful eating meditations and mindful eating e-book, 8-week group sessions on Zoom, cost  $320, includes $40 for cost of materials. support community forum, and other resources from the Am I Hungry? Mindful Eating Program.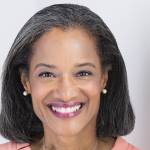 Stephanie Lewis is a national board certified health and wellness coach (NBC-HWC), a licensed Am I Hungry? Mindful Eating Program Facilitator and Coach, a certified mindfulness instructor. Mindful eating has been an integral par of her own journey and she looks forward to sharing her experience and the benefits of a mindful eating practice with you.
OFF THE TRAIL……COVID 19
EACH OF US IS OFF THE TRAIL IN ONE WAY OR ANOTHER.  CAN WE FIND WHOLENESS AND THRIVE IN THE MIDST OF CHALLENGE?
Using the 5 Seasons as a model we will dive into a multi-sensory experience that nourishes the Spirit of our Organs.
Join with fellow travelers on a path to Vitality.
5 Week group sessions on Zoom
Dates to be announced.
Your Guides:
Jane Grissmer, acupuncturist, educator, mentor, weaves 73 years of trail walking and trust in Nature's wisdom into this exploration.
Mark Greiner combines skills as a pastor with nature's healing wisdom through Five Elements Acupuncture. For people seeking healing from pain or traumatic loss, Mark especially enjoys walking with them into renewed vitality.
Stay tuned for more Zoom offerings!